Individual / Family
The right insurance benefits to meet your needs
Individual/Family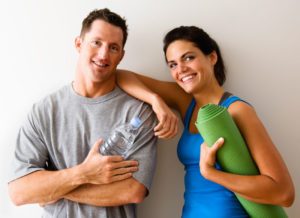 Here at Cosey Insurance Services we strive to find the right insurance benefits to meet your Individual and Family Needs. Cosey Insurance Services is an Independent Agency, meaning that we can quote through most carriers in all lines of coverage. Lines of Coverage offered through Cosey Insurance Services are…
| | | |
| --- | --- | --- |
| | | |
| | | |
| Short Term Disability (STD) | Long Term Disability (LTD) | Critical Illness (CI) / Cancer |
| | | |
Please contact us for an individual quote.
Medical
Whether needing a private health plan or looking for a Marketplace plan, Cosey Insurance Agents can point you in the right direction to find the best medical insurance plan to meet your needs. With the ever changing healthcare system, our friendly staff will help answer your questions, find providers in your area, and search for plans that accommodate your needs at the best cost for these plans.
Click here for your Cigna Health Quote
Vision
It is said that eyes are the window to the soul. Now, medical professionals have discovered they can first detect many medical issues through eyes, including diabetes. It is important to protect the health of our eyes and vision. Cosey Insurance services can quote many different vision plans with a wide range of providers to meet your vision needs.
VSP – Click here for VSP vision plan quotes
Life
Are your loved ones covered if the unthinkable were to happen to you? If you are like most families, your family depends on your income for a comfortable lifestyle and for the resources needed to make their needs and dreams, like a college education, a reality.  With life insurance you can ensure  well-being and dreams can continue if the worst were to happen. Please click on the link listed to compare term life insurance rates from multiple carriers, or contact us at (865) 246-6310 and we will be happy to assist you.
Short Term Disability (STD) / Long Term Disability (LTD)
Cosey Insurance can provide you with opportunities to protect your family's greatest asset, you, by offering Short Term Disability. Short term disability insurance replaces a portion of your income on a weekly basis if an on the job injury or non-occupational injury or illness forces you out of work for an extended period of time. With the right disability insurance, income is protected, you of the anxiety of depleting your savings to pay bills.
Other Options
Cosey Insurance Services, LLC has staff that is licensed in other Healthshare programs that may be an option for you and your family in place of major medical plans. Due to the nature of these programs they provide compliance under the Affordable Care Act. Please call our staff for more details.
Accident
Major medical Plans may only cover routine medical expenses for accidents or injuries resulting from an accident, leaving cost such as co-pays, transportation, physical therapy, emergency room and a host of other expenses left for you to pay. Cosey Insurance Staff can assist in finding an accident policy that supplements your medical care and will help to take care of the cost of those "extra unplanned expenses".
Critical Illness/Cancer
Cosey Insurance Services offers Critical Illness & Cancer policies that can be quoted with different carriers. Critical Illness & Cancer Insurance Plans protect you and your loved ones by providing either lump-sum benefits or indemnity based benefits to help cover the cost of both medical and non-medical expenses during treatment and recovery of a critical illness or cancer.