About Us
Learn more about Cosey Insurance Services
Welcome to Cosey Insurance Services
At Cosey Insurance Services, it is our mission to assist & provide protection for individuals, families, seniors, employers, employees, & businesses from all walks of life. Cosey Insurance Services is a comprehensive Insurance Agency service provider with experience in Individual and Group Health, Life, Disability, Critical Illness, Accident, Telemedicine, Medicare, Indemnity, Long Term Care, Investment Planning, Money Management, Retirement Planning, & Estate Planning.
Cosey Insurance Services prides itself on working with you "From Start to Finish", to find the insurance best suited to meet you and your business needs. Cosey Insurance Services is an Independent Agency; meaning we have access to multiple companies in order to provide our clients with a variety of competitive quotes and coverage options.
We are an equal opportunity employer and a member in good standing of multiple professional organizations. Our continuing mission is to serve you by providing the highest level of expertise and professionalism possible, meeting or exceeding your expectations.
Our Experienced Staff will be happy to assist you in finding the right plan for you.
Our Dedicated Staff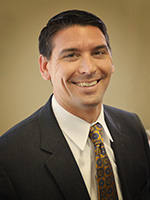 Tony Cosey
Founder, President of Cosey Insurance Services, LLC. Since 1999
Tony Cosey is a licensed Broker/Agent who has proven ability to communicate, motivate staff, build trust, & to serve clients by providing dedicated, honest work, to meet their insurance and financial needs "FROM START TO FINISH".
He attended the University of Tennessee, Knoxville, TN., completing a Bachelor of Arts degree in Psychology in 1996, and a Master of Science degree in Management in 1999; all while competing as a UT track athlete and then as a professional track athlete. Tony uses the same dedication, devotion & drive at Cosey Insurance Services, LLC. as he did while attending college full time and  becoming a decorated athlete. "From Start to Finish" is integral to our client relationships and the foundation of this company. Tony has natural leadership skills. He has built a thriving insurance and financial business that focuses on the needs of the clients he serves while staying up to date on the ever changing laws, rules, and regulations of the insurance business. By embracing these core principles, Tony has effectively built one of the premier insurance services and financial services organizations in the industry.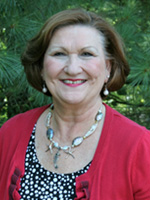 Virginia Sikes
Life & Health Producer, Medicare & Individual Specialist
Jenny is a native of Knoxville. She attended Bearden High School and Draughn Business School. Jenny is a licensed Life and Health Agent for Groups and Individuals on and off the Marketplace, as well as Senior Medicare.  She is licensed for Life and Health, & certified in Medicare in both Tennessee and Georgia. Jenny has been with Cosey Insurance Services since 2011. She has all required training on Healthcare Reform and Medicare with all major carriers. She is also considered an elite Agent for Humana. Her love for people and servicing their needs is a long practiced ability that has transitioned from her 18 years of working as a Kitchen and Bath designer, into the insurance field.  Jenny's greatest desire at Cosey Insurance Services is to build professional and long lasting relationships with her clients where she is always readily available to assist in any way she can. She takes pride in the fact that she is not just selling a product, but helping clients to make the best decisions for their insurance needs.
In Jenny's spare time she takes on the role of mom to 3 professional sons (now grown men). She enjoys being a grandmother to her 10 grandchildren. Her Wednesday night girls' class at Powell Church of God, call her teacher. Many know her love for jewelry, where she has been gifted with the ability to design. Oh, and let's not forget her dog Corkey.